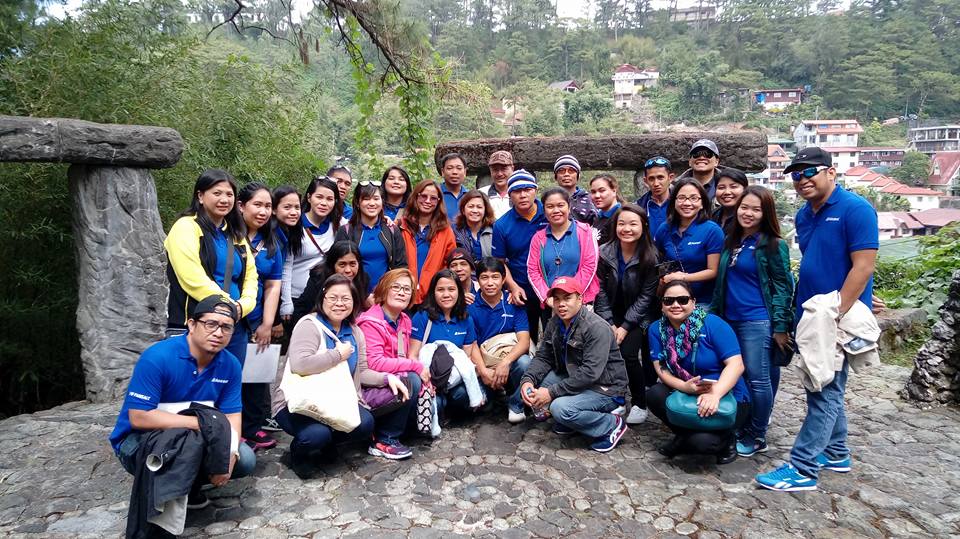 Accord International, Inc. — a leader in its league. Over the years, Accord has built a name as a pioneer in exceptional and innovative ideas and applications in the Philippines.
The year 1982 marked the inception of Accord International, Inc., a marketing company that rose to the challenge of linking up global makers and suppliers of quality ingredients and finished goods with domestic finished product manufacturers, distributors, and end-users. Founded by its President, Norberto I. Mateo, Accord was registered with the Securities & Exchange Commission during the same year. With its 15-square meter office in Makati and a staff consisting of a bookkeeper, a sales representative, and Mr. Mateo himself, Accord started its operations in February of 1983, acting as a commission agent for foreign principals, mainly manufacturers of pharmaceutical raw materials.
By March 1984, Accord had transferred to a bigger office also in Makati. This year was one of milestones for Accord, as it was able to successfully introduce two new ingredients for consumer goods that would pave the way to remarkable innovations in the Philippine market. First, Accord introduced Ibuprofen into the Philippine pharmaceutical industry, which later became a popular component of treatment drugs for pain relief. Accord was able to bring Ibuprofen into the country even ahead of its global innovator.
In the same year, Aloe Vera, known as the healing plant was used for the first time, as a shampoo ingredient in the Philippines. Accord was the supplier of this ingredient, sourced from Terry Laboratories, the world's oldest, most trusted and leading maker, and supplier of Aloe Vera.
In 1986, Accord highlighted Minoxidil as a hair growth drug, which led to the development of a successful hair growth lotion. At that time, Minoxidil was only recognized as a treatment drug for high blood pressure. Accord, through a scientific conference held in Finland, discovered the advantage of using it alternatively as a hair grower.
In 1989, The Nutrasweet Company of the United States appointed Accord as exclusive Philippine agent for Aspartame – a quality ingredient that is 200 times sweeter than sugar. From this partnership and the extensive efforts of Accord to mainstream Nutrasweet, sprung notable innovations not only in the Philippines but likewise in Asia. Among these are the following:
A diet sarsaparilla became the first product in the world to bear the Nutrasweet logo on its returnable bottle.

A local ice cream company came out with the first sugar-free ice cream in Asia.

A local cola drink became the first sugar-aspartame sweetened cola in Asia.
Other applications in which Nutrasweet found a niche through the initiative of Accord was in table top sweeteners, 3-in-1 coffee, and juices.
Recently, Oriola Oy of Finland appointed Accord as exclusive Philippine agent and distributor for PANSALT®. This is a unique, patented low-Sodium mineral salt containing Iodine that has the best taste profile among low-Sodium salts, not having a bitter, metallic aftertaste. A result of many years of extensive scientific research, PANSALT® is rich in Magnesium and Potassium – two essential minerals needed by the body that can decrease or eliminate the harmful effects of Sodium Chloride. Among Sodium Chloride's ill effects are high blood pressure or arterial hypertension, which can readily lead to serious coronary or cardiovascular diseases, including heart attacks, strokes, or heart failure. PANSALT® therefore, is superior to the common table salt and is ideal for consumers who want to follow a healthier diet without compromising on good taste.
From its team of only three (3) dedicated and hard-working personnel in 1983, Accord has slowly and steadily grown and expanded its workforce a thousand percent over, into a simple, lean and highly efficient structure composed of 36 committed and competent professionals. This has allowed the company to extend its reach to penetrate the food, cosmetics and veterinary industries. This 2018, Accord marks its 35th anniversary and celebrates the source of its corporate strength – its people.
Accord is a bonafide member of the Philippine Association of Chemical Suppliers Incorporated (PACSI), the Chamber of Cosmetics Industry of the Philippines, Inc. (CCIP) , the Philippine Society of Cosmetic Science (PSCS) and Chamber of Commerce of the Philippine Islands.